About us
We are WDF
Daring to tackle a wide range of projects, from developing cutting-edge webapps and mobile apps, to crafting digital experiences that engage and captivate audiences.
A software agency on a mission to design, develop and deliver tech-savvy digital products that push the boundaries of what's the standard. Our team of tech gurus and creative masterminds are passionate about crafting innovative solutions that help our clients stay ahead of the curve.
Whether we're working on a stunning website, or an innovative app, our focus is always on delivering solutions that drive results for clients ranging from startups to multinational companies.Thanks to our varied projects, nobody gets bored. It's all up to you whether you crave new challenges or if you prefer working on long-term projects - we have it all.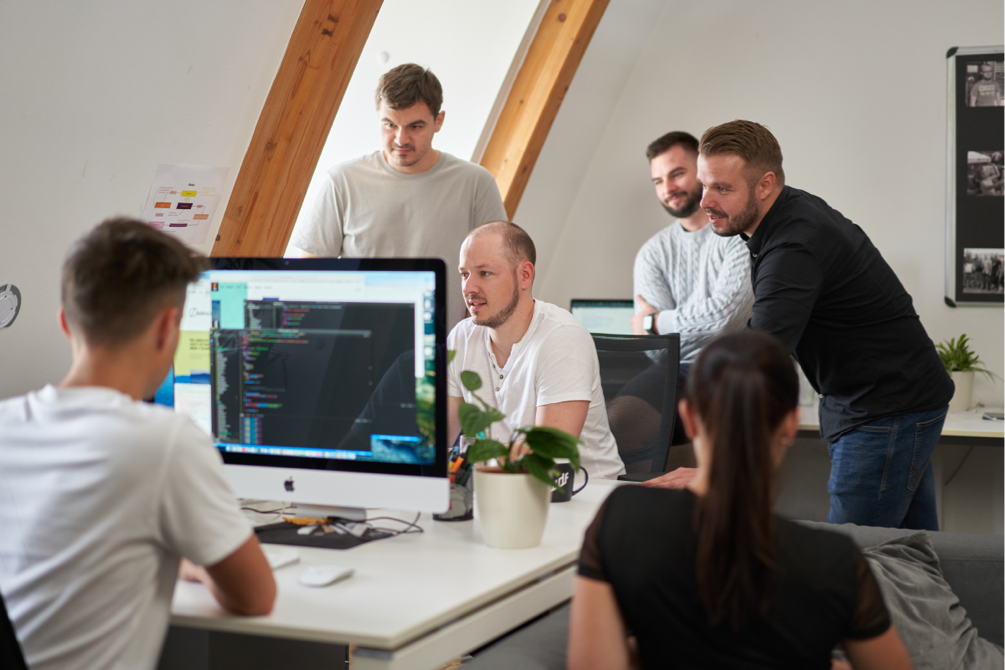 "Digitalize and create value. That's what we're here for."
Our Values
Creativity
Creativity unites us. It leads us to solutions, innovation, new ideas, and success.
Continuous improvement
Our commitment to innovation means we not only deliver what's expected, but strive to go beyond expectations to produce work of genuine, lasting value.
Diversity
Great things happen when everyone is encouraged and empowered to be who they truly are. We welcome diversity.
Maximum respect
We respect each other, our work, our clients, our boundaries - always. Respect builds trust and demonstrates our commitment to our team and mission.
Relentless curiosity
We never settle and are never satisfied with the obvious, the easy, or the convenient. We explore the world around us with constant wonder and infuse that in our work.
Openness
We are always open - to new challenges, interesting projects, to each other and beer invitations after work.
Passion
Getting better at the things we enjoy is a necessity. We don't forget to practice table football, pub quiz and beer tap.
Gallery
And that's what we look like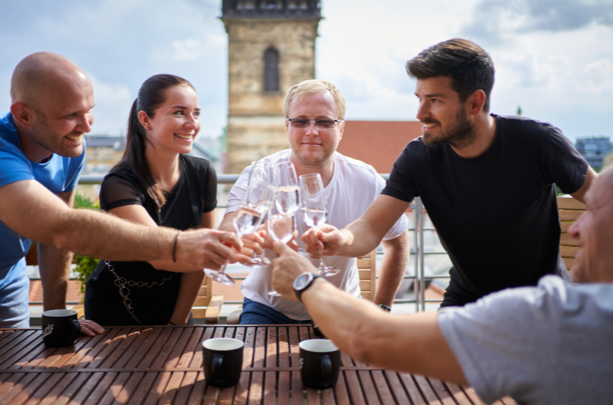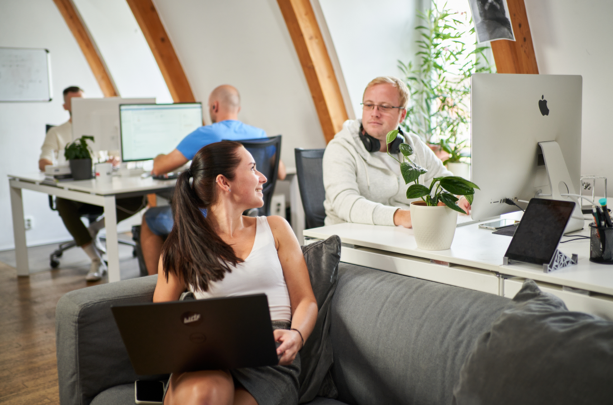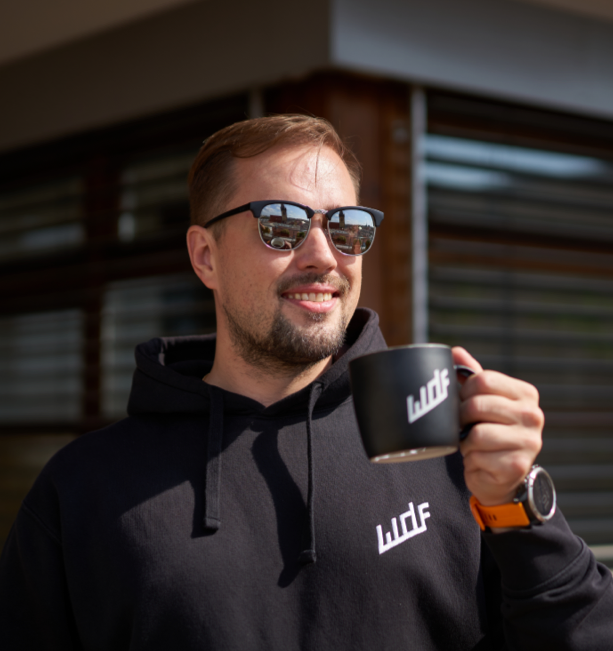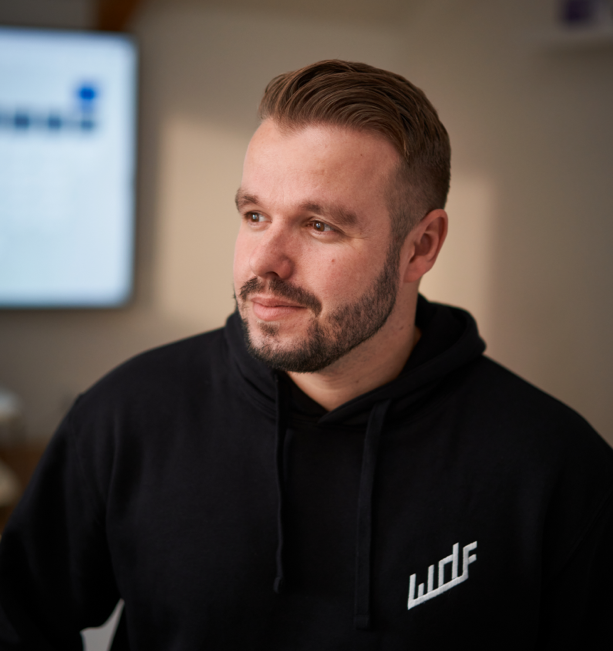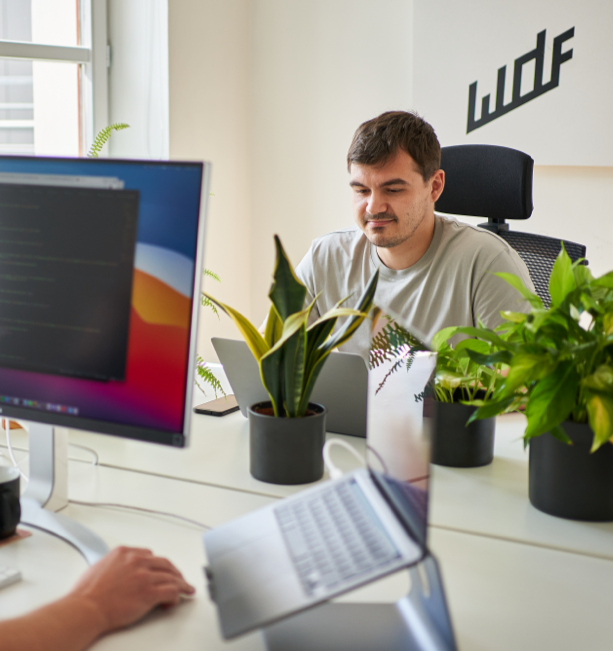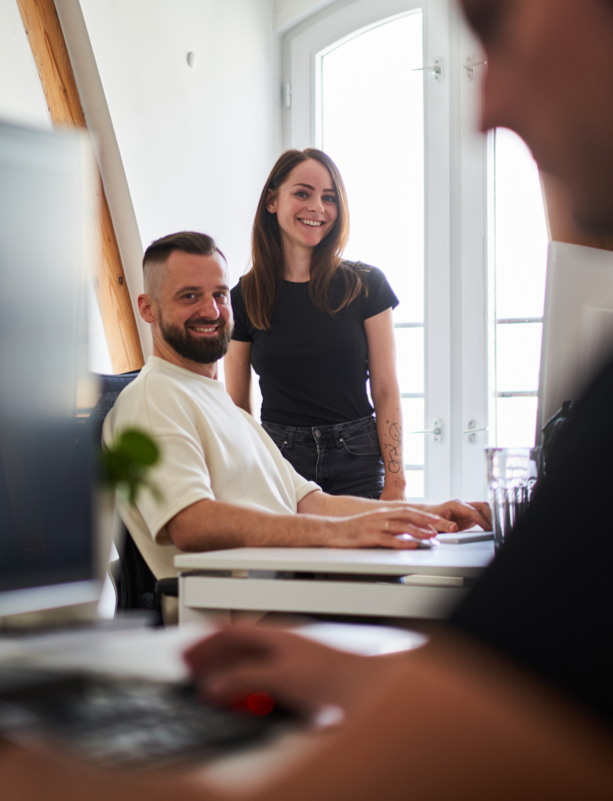 Benefits
That's not the only reason you'll love your new job
Learning oppotunities

5 weeks of vacation + sick days

Language lessons

Professional growth

Referral bonus

Workplace flexibility

MultiSport card to access sports facilities

Refreshment program - breakfast every day, free snacks&drinks
Tech stack
Frontend

React

Typescript

HTML5

Redux (RTK Query)

Next.js

Git

Styled components, SCSS

REST API
Backend

Python

MySQL

PostgreSQL

Rest

GraphQL nebo K8s

Redis

Django & Django CMS

Docker
Design

Sketch

Figma

Invision

Principle

Miro

Adobe Creative Cloud
Careers
We're always on the lookout for great talent
Didn't you find what you were looking for? Get in touch!
There is a space for you to show what you enjoy, what you can do and to bring a fresh perspective - that's how cutting-edge products and innovations are made.
By clicking the button I agree with the collection and processing of my personal data.
Work
Our work and digital impact
Come in for a cup of coffee
☕
Headquarters - Prague
Lazarska 13/8
Building C
120 00 Praha 2, Czech Republic
+420 222 313 277